SettleStop™ Carbon Fiber System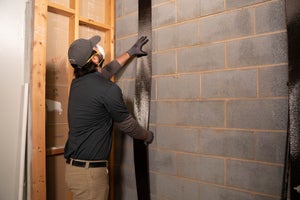 Spotting cracks, bowing, and tilting in your basement walls can worry any homeowner. These issues threaten your home's structural integrity and value.
The good news is Innovative Basement Authority offers a proven solution: the SettleStopTM Carbon Fiber wall reinforcement system. This affordable approach reinforces walls and restores peace of mind.
This page will provide information on how our carbon fiber straps can stabilize your home's foundation. With over 15 years of expertise, trust us to permanently fix your basement.
What Is Carbon Fiber Wall Reinforcement?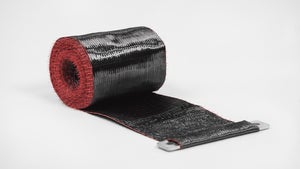 Carbon fiber straps utilize the incredible strength of carbon fiber, which is 10 times stronger than steel once installed. These durable straps bond firmly to walls to halt movement and damage.
They work well for walls shifted inward less than two inches. The thin straps blend in subtly and can be concealed with basement finishing.
Signs Your Walls Need Carbon Fiber Straps 
Watch for these symptoms that your walls need reinforcing:
Spiderweb cracking or diagonal cracks
Walls bowing inward
Top of walls tilting inward
Less than two inches of wall movement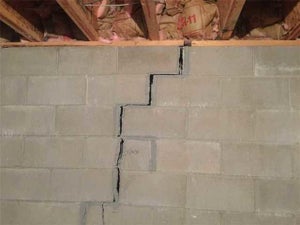 If your walls have substantial damage, our wall repair system or anchors may be better fixes.
Contact us to book a free consultation and determine the right solution.
Is Carbon Fiber Basement Wall Reinforcement Necessary? 
Yes! Reinforcing at the first signs of damage prevents more serious structural problems down the road and escalating costs.
Our carbon fiber seamlessly integrates into our complete structural repair approach to keep your home safe for years.
Benefits of Carbon Fiber Reinforcement 
Structural Support  
Carbon fiber significantly enhances wall strength to prevent further damage.
Subtle Look  
The thin straps integrate discreetly with minimal visual impact. They can be painted over or covered with drywall.
Long-Lasting  
Carbon fiber doesn't corrode, giving it a longer lifespan than some repair methods. Our proprietary carbon fiber exceeds generic products.
How We Professionally Install Carbon Fiber Basement Wall Reinforcement 
Our team generally installs carbon fiber straps this way:
Evaluate wall condition
Mark strap installation points
Sand and clean the wall for adhesion
Attach bracket to sill plate
Apply high-strength epoxy to wall
Affix carbon fiber strap to epoxy-coated wall
Thread strap through sill plate bracket
Apply another coat of epoxy to strap and wall
Ensure strap is fully bonded and secured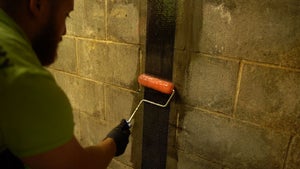 With more than 18 years of foundation expertise, IBA can be trusted for precision installation and lasting protection.
Why Choose Our Carbon Fiber Straps 
Subtle appearance
Superior strength
Prevents future cracking
Combines with other solutions
Exclusive to our company
Annual maintenance service plan
Contact IBA for Carbon Fiber Straps! 
Early reinforcement prevents catastrophe and boosts safety and value. With over 15 years fixing and protecting homes, IBA is your proven choice for wall stabilization.
Contact us for a free inspection and start protecting your foundation today. 
FAQs
While it might be tempting to consider a DIY approach, it's highly recommended to hire professionals for the installation of carbon fiber straps. Incorrect installation can result in ineffective stabilization and could potentially worsen existing structural issues.
Several factors can influence the cost of installing carbon fiber straps, including the size and condition of the area to be reinforced, labor costs, and the quality of the straps themselves. It's always advisable to get multiple quotes and consult with experts to understand the specific needs of your project.
One of the advantages of using carbon fiber straps is their low-profile design, which allows them to be easily concealed or painted over after installation. Carbon fiber straps are thin and can be integrated discreetly into your structure, preserving the aesthetic value of your home or building.
Publish Date:
Last Modified Date: