Cracked Chimney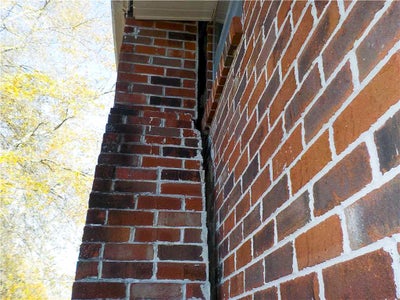 Nothing beats the comforting embrace of a fireplace on a cool evening.
But a cracked chimney sings a different tune. It may signal trouble for your home's overall structure.
At Innovative Basement Authority, we're your go-to guide for making sense of all things. From the initial call to diagnosing and mending cracked chimneys, you're in safe hands with IBA.
Keep reading to protect both your home and your peace of mind. 
What Is a Cracked Chimney? 
Chimney cracks can be glaringly obvious or sneakily concealed, showing up in the bricks or the mortar holding the bricks together. These cracks are not merely cosmetic issues—they could result in water intrusion, less effective heating, and an unstable structure.
Left untreated, you might notice gaps forming between the bricks, which could cause your chimney to lean or even separate from your home. Reach out to foundation specialists as this means the damage has advanced significantly. 
What Causes Cracked Chimneys? 
Most chimney cracks can be blamed on unstable soil conditions. The earth around your home has a significant influence, particularly if it's moisture-sensitive soil like the expansive clay commonly found in certain regions.
Let's delve into the soil factors that could compromise your chimney:
Moisture: Heavy rains or thawing snow can saturate the ground, making it too unstable to support your chimney.
Soil Erosion: Continued water flow can gradually erode the foundational soil.
Drying Out: Prolonged dry conditions can cause the soil to shrink, creating gaps where your chimney might start to sink.
Building Mistakes: If the ground wasn't properly prepared before constructing your chimney, you're setting yourself up for issues.
Root Interference: Tree roots on the hunt for water can displace the soil and potentially infiltrate the chimney structure.
Since chimneys are often not built on the same foundation as the rest of the house, they are especially susceptible to these soil-related issues. When the unstable soil fails to support the chimney adequately, it begins to crack and may separate from the side of the home.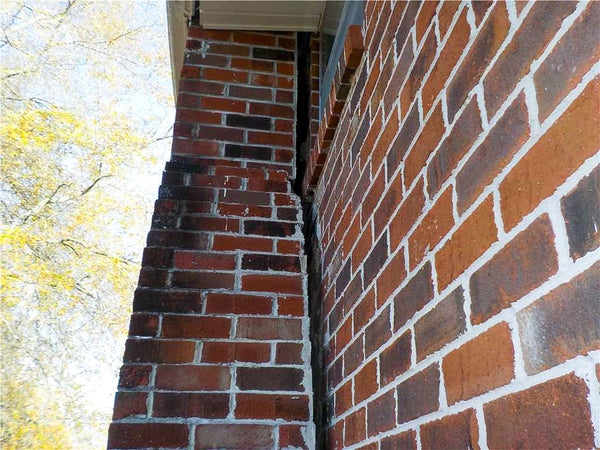 Can You Fix Chimney Cracks? 
Yes, but a quick weekend DIY project won't offer a lasting fix and may even be unsafe. Your chimney will continue to shift unless the underlying issues are addressed.
At Innovative Basement Authority, we go deep to offer you a permanent fix. We customize our services to match your home's unique needs, using cutting-edge foundation pier systems. 
How to Fix a Cracked Chimney 
Inspection and Diagnosis 
We'll thoroughly examine your home, foundation, and chimney, identifying not only the cracks but any other areas of concern.
Install Foundation Piers 
We frequently utilize foundation piers as an effective remedy for leaning chimneys. These piers anchor your chimney and might even lift it back into its original position. Our experts will determine which kind of pier, either push or helical, is right for your situation.
Here's a snapshot of our typical procedure using helical piers:
Dig down to expose the chimney footer
Deploy state-of-the-art machinery to advance piers into the hole
Monitor depth and pressure throughout the process
Advance the screw-like piers until they reach stable soil or bedrock
Fasten a strong steel bracket to the footing for reliable load distribution
Place tiny markers on the outer bricks for future monitoring
Backfill the excavated area
Annual Check-Ups 
We offer ongoing maintenance and annual evaluations to make sure the repair job stands the test of time. We'll revisit those markers to ensure everything remains stable. 
Why Address the Chimney Issues Now 
Procrastinating on repairs can escalate a minor problem into a significant and costly disaster. Acting promptly helps you:
Evade potential hazards
Prevent further water damage
Minimize fire risks
Save on future expenses
Enhance your home's market value
Trust Innovative Basement Authority for resilient chimney repair and stabilization. 
Contact Innovative Basement Authority for Reliable Chimney Solutions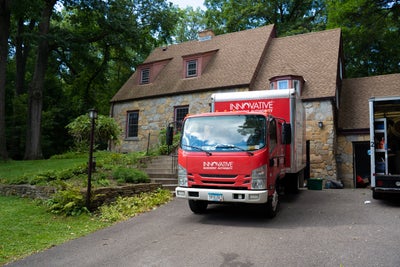 Your home is more than just a building; it's the backdrop for your family's life story.
When safeguarding that precious space, expertise truly counts. With decades of experience in chimney stabilization, Innovative Basement Authority is a name you can rely on for durable foundation repair solutions.
We bring years of know-how right to your front door, giving you the assurance that only true professionals can provide.
Don't gamble with your home's well-being—schedule your free inspection today.
Rest easy knowing your future cozy nights by the fire are safe and secure. 
FAQs
If you notice a cracked chimney, it's crucial to address it immediately. Cease using the fireplace and contact a professional for an assessment. The sooner the issue is identified and remedied, the less severe the damage will be.
Signs such as a leaning chimney, gaps between the chimney and the home, or even cracks in the walls near the chimney may suggest that foundation issues are the culprit. An inspection by a foundation expert can confirm whether foundation problems are to blame. 
Foundation settlement refers to the downward movement, often uneven, of a structure's foundation, often due to changes in the soil underneath. This can be caused by a variety of reasons, such as soil compaction, moisture content changes, or organic matter decay. Over time, this can result in cracks or structural damage to the property.
Publish Date:
Last Modified Date:
Explore more problem signs