Leaking Basement Windows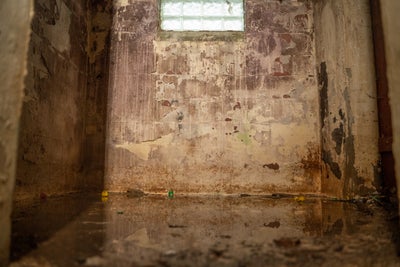 Basement windows play a pivotal role in illuminating your lower level while also acting as an emergency exit. However, they are often susceptible to complications.
Leaking basement windows are commonplace but can cause significant harm to your home's structure and your family's health.
Innovative Basement Authority specializes in installing durable solutions, tackling the underlying cause, and ensuring lasting repairs. We install a range of basement waterproofing services aimed at addressing the core issues, giving you peace of mind in a secure and healthy environment.
This page serves as your comprehensive guide to understanding and resolving leaking basement windows, enabling you to make educated decisions for your residence.
What Are Leaking Basement Windows? 
Leaking basement windows are windows that fail to prevent water infiltration, resulting in noticeable symptoms like:
Persistent Moisture
Water Stains
Accumulated Water around Frames
A damaged or old basement window becomes the easiest route for water, causing potential damage.
Related problems might be:
Mold Growth
Elevated Humidity
Musty Odors
Once you identify these symptoms, it's best to schedule a professional inspection from Innovative Basement Authority to address the fundamental problems effectively.
What Causes Leaking Basement Windows?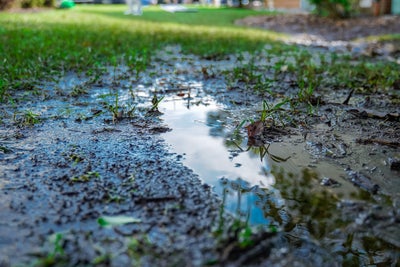 The common culprits behind leaking basement windows are:
Material Breakdown: Decay in materials like wood, metal, and vinyl.
Inadequate Installation: Ill-fitting windows create gaps for water entry.
Aging: Over time, windows deteriorate and become leak-prone.
Poor Drainage: Inefficient drainage around window wells causes water buildup and leakage.
Hydrostatic Pressure: Expansive soil exerts pressure, leading to leaks through the smallest cracks.
Weather Extremes: Harsh weather exacerbates leakage issues.
Professional inspection is crucial to accurately identify and rectify the issues, so consider Innovative Basement Authority for a comprehensive, free inspection.
Can You Fix Leaking Basement Windows? 
Yes! Fixing leaking basement windows is possible, but a successful, long-term resolution requires more than just a temporary fix. Temporary solutions like recaulking or applying waterproof paint are insufficient. Innovative Basement Authority provides advanced, precise services, addressing and eradicating the root cause of leaks.
How to Fix Leaking Basement Windows 
Our approach at Innovative Basement Authority includes:
Detailed Inspection: We undertake exhaustive inspections to locate the leak and devise customized solutions.
Interior Drainage System: Our unique interior drainage system redirects water to a sump pump, mitigating hydrostatic pressure.
Sump Pump Installation: We pump out accumulated water, preventing potential damage.
Vapor Barrier Installation: Our barriers resist moisture infiltration and direct any leaks into the drainage system.
Humidity Management: We maintain optimal humidity, preventing mold growth and eliminating unpleasant odors.
Structural Strengthening: We employ structural reinforcements like steel I-beams and wall anchors to deter structural damage and associated leaks.
Egress Window Solutions: Installing a premium egress window that is compliant with safety standards and ensures a waterproof seal.
Our state-of-the-art solutions are tailored to meet your home's specific needs, ensuring a dry and secure basement.
Why Address Leaking Basement Windows 
Addressing leaking basement windows is crucial to:
Stop Mold Growth: Mold thrives in damp conditions.
Improve Energy Efficiency: Properly sealed windows contribute to lower energy consumption.
Uphold Structural Safety: Persistent moisture can compromise the structural integrity of your home.
Protect Belongings: Items stored in the basement can be ruined by water exposure.
Enhance Property Value: A dry basement is a valuable asset in property valuation.
Innovative Basement Authority brings forward-thinking, sustainable solutions to tackle leaking basement windows effectively.
Contact Foundation Recovery Systems for Reliable Basement Waterproofing Solutions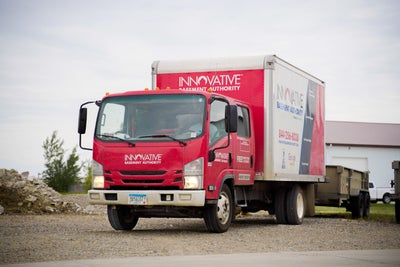 Don't allow leaking basement windows to compromise your home. Trust Innovative Basement Authority for prompt and enduring solutions. Contact us for a free, no-obligation inspection and take a step towards a safer, healthier home.
With our reputation for exceptional customer service and proven methods, we've become the go-to choice for homeowners seeking superior solutions. Elevate your home's health and safety standards with our unparalleled services.
FAQs
Waterproofing paint might seem like a quick fix, but it often falls short of addressing the real issues behind window leaks, which typically necessitate more thorough solutions. It is essential to address leaks promptly to maintain your home's safety and integrity. 
Insurance policies vary, and coverage will depend on the specific circumstances and the cause of the damage. Generally, sudden and unforeseen damage might be covered, but damage resulting from lack of maintenance or normal wear and tear is usually not included. 
Leaking basement windows are fairly common, especially in older homes or homes with inadequate window well drainage and should be addressed promptly to avoid further issues. 
Publish Date:
Last Modified Date:
Explore more problem signs