While several reasons could cause your foundation damage, the area surrounding your home plays a big part.

If your lawn's been poorly graded, meaning water flows towards your home rather than away from it, you may find yourself dealing with foundation cracks, bowing basement walls, and leaks.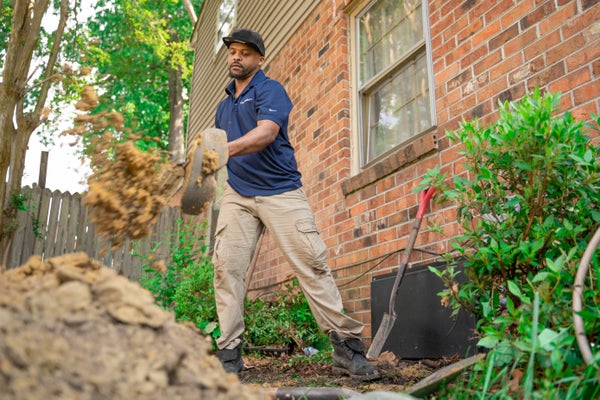 Grading 101: The Basics
Not all lawns need to be regraded. You'll want to have a professional landscaping company look at your lawn to determine whether or not poor grading is causing your problems.
Your lawn can be graded in one of two ways:
Positive grading – Your lawn is positively graded when your home rests at the highest point in your yard. This way, water will flow away from your foundation and basement.
Negative grading – If your home is at a low or the lowest point of your yard, then your property has a negative grade.
If your in the process of buying a home, you'll always want to try and inspect the grade before purchasing. If you're building a new home, you may be able to fix a negative grade.
How do I Know If I Have Poor Grading?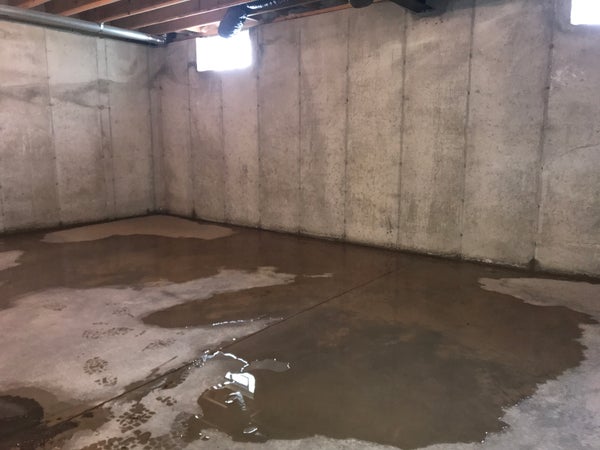 If you think negative grading is causing your foundation problems, it's not always easy to tell, but there are some signs that give a negative grade away.
These include:
Spongy soil – When there's too much water in your soil, that water will seep up every time you step out into the yard. It will also feel as though your soil isn't solid but rather sponge-like in nature.
Basement leaks – It's also much more likely that you have basement water damage if your home is on a negative grade.
Mosquitoes – Mosquitoes thrive when exposed to standing bodies of water. If you have a negatively graded lawn, then you may notice a spike in your local mosquito population.
Drying grass – If there's too much water in your lawn, then the roots supporting your grass will begin to rot away. This means that you may see more patches of dying grass throughout your yard.
Dying landscaping – It is also much more difficult to maintain the health of your landscaped plants if your soil is too soggy.
If you don't notice any of the aforementioned signs, your homes grading may be working against you.
How Does Negative Grading Damage Your Foundation?
If left unchecked foundation damage will manifest itself in several damaging ways. Look around your home for these common problems.
How Can You Improve Your Grading?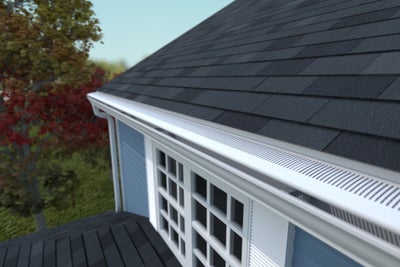 A landscaping company can improve your home's grading. If the damage is done, however, a foundation and waterproofing company is needed for repair.
A free inspection from the experts at Innovative Basement Authority will access your foundation. They may suggest a combination of interior drains, a sump pump system, and foundation stabilization if needed.
Meanwhile, there are things you can do to help:
Catch-basins – Catch-basins are designed to keep any drains you've installed around your home clear of debris. You can cover these basins with gravel to keep them from clogging up. This way, they'll continue to do their jobs while also blending in with the rest of your landscaping.
Gutters and downspouts – You already have a few waterproofing measures installed around your home. It's your job to maintain them if you want them to continue working as they're meant to. Before a storm, you'll want to clear out your gutters to better compensate for any negative grading that might send water back toward your home. Your cleared gutters and properly attached downspouts will make sure that rainwater is directed away from your home. If these measures aren't cared for, you'll have to deal with the side effects of negative grading as well as overflow from your gutters.
If your lawn hasn't been properly graded, you should address the problem quickly. Alternatively, if you notice foundation damage or need waterproofing solutions that'll direct water away from your foundation and basement, contact the experts at Innovative Basement Authority today for a free inspection and estimate.
Either way, be sure to discuss your options with a professional before the rain and snow start to take advantage of your unprotected home. 
Publish Date:
Last Modified Date: