Step-by-Step Crawl Space Inspection Guide: Protect Your Home from Damage
Your crawl space may be a small part of your home, but it's essential to a house's overall health.
Whether you're just moving in or already dealing with problems, it's important to call in a crawl space inspector to look over the space.
When you work with professionals in your area, you can better protect your home from all types of unanticipated damage from crawl space problems.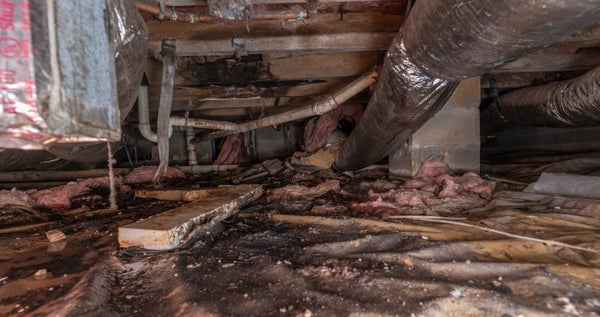 Why Should You Have Your Crawl Space Inspected?
Does your crawl space really need special care and consideration? Absolutely.
Your crawl space is an especially sensitive part of your home. If something starts to go wrong structurally, the damage in your crawl space can spread out and impact the health of your entire house.
Some of the most common crawl space problems a thorough inspection can catch include:
Scheduling regular crawl space inspections can help prevent these problems and provide solutions to ensure a healthy crawl space.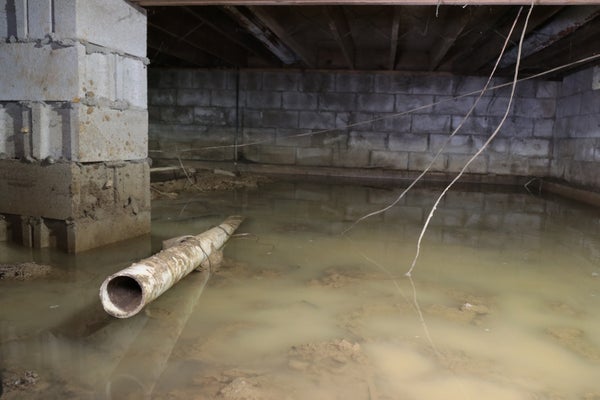 When Should You Have Your Crawl Space Inspected?
When you move into a new house, you're going to have a lot on your plate.
In the midst of your renovations and repairs, you'll need to take the state of your home's supporting structures – including your crawl space – into account.
Ideally, you'll want to call in a professional to look it over within your first three months in a new house. It's never a good idea to forgo a crawl space inspection entirely.
If you're noticing any crawl space problem signs, schedule your inspection as soon as possible.
It's especially important to keep an eye out for signs of crawl space damage throughout your home.
Some examples of obvious crawl space damage include:
Warping door frames
Standing water
Misted windows
Moist air
Wood rot
Unpleasant smells throughout your home
Higher electric bills than usual
Insects or unwanted animal invaders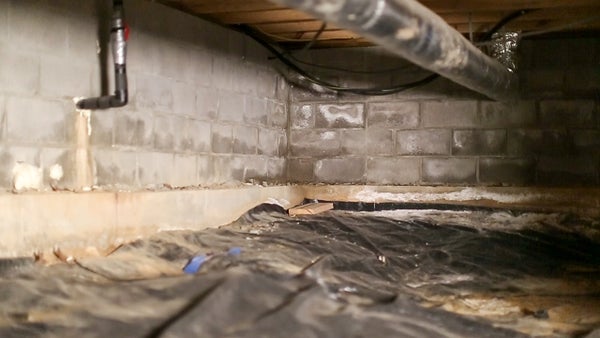 If you notice any of these quirks appearing throughout your home, you'll want to reach out to local professionals as soon as possible.
If you wait, the damage in your crawl space may rapidly transform into foundation damage – all of which can be prevented by a thorough crawl space inspection.
What Does an Inspection Involve?
The crawl space inspection process is pretty straightforward. Innovative Basement Authority is a reputable company that offers crawl space inspections as part of its services.
The first step to getting started is to call and set up an appointment. For your convenience, schedule online for a time that works best for you.
Once an inspector arrives at your home, they'll begin by checking the entrance to your crawl space to ensure it meets the minimum safety requirements.
They will do a thorough inspection of the outside of your home, looking for issues with drainage, cracks, uneven concrete, and more.
Since typically a crawl space is dirty, your inspector will change into a protective suit, glasses, and gloves before entering the crawl space.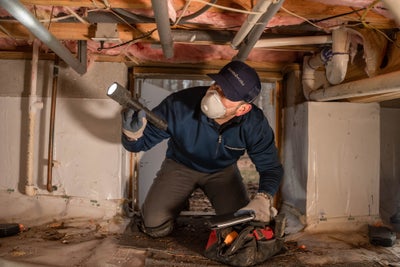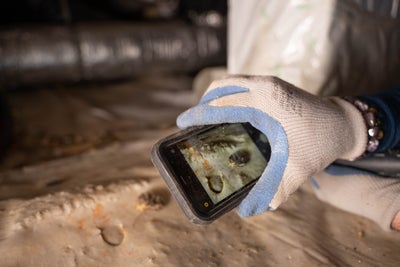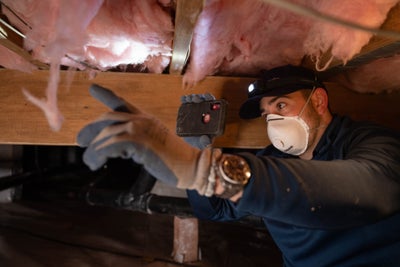 Once inside, an inspector will look over your crawl space in an attempt to identify anything that is wrong with the space. This can include the presence of mold clusters, vapor barrier damage, standing water, and so on.
If an inspector identifies any of these things in your crawl space, they will take photos and document the location. Inside the crawl space, they will take measurements and note any structural damage.
After a complete inspection, the inspector will review the images, discuss potential solutions, and offer you a free quote to repair your crawl space.
Benefits of Crawl Space Repair
In Minneapolis, MN, there are several benefits to having your crawl space repaired by professionals.
Preserve Structural Integrity
Crawl space repair can help prevent structural damage to your home.
When left unchecked, moisture and pests can wreak havoc on your home's foundation, leading to expensive repairs.
By sealing your crawl space, repairing any foundation cracks, and addressing any moisture or pest issues, you can ensure the long-term stability of your home.
Breathe Cleaner Air
Crawl space repair can improve indoor air quality.
An unsealed crawl space can lead to the buildup of moisture and mold, which can release mold spores into the air you breathe.
This can lead to respiratory problems and other health issues. By repairing your crawl space, you can reduce the risk of mold growth and improve the overall air quality in your home.
Increase Energy Efficiency
Finally, crawl space repair can help you save money on your energy bills.
When your crawl space is sealed and insulated properly, it can help regulate the temperature in your home, reducing the load on your HVAC system.
This can lead to significant energy savings and lower monthly utility bills.
Overall, crawl space repair is an investment in the health and longevity of your home.
Choose Innovative Basement Authority for Crawl Space Inspection and Repair
Your crawl space is an important part of your home, and it deserves the attention of professionals who are dedicated to making sure it stays healthy.
At Innovative Basement Authority, we offer comprehensive crawl space inspections that can identify a wide range of issues, including insect infestations, moisture problems, mold, foundation cracks, and more.
With our help, you can rest easy knowing that your crawl space is in good hands.
And if we do find problems, we'll work with you to develop a repair plan that's tailored to your unique needs.
Don't wait until your crawl space problems spiral out of control – contact us today to schedule an inspection and ensure the health of your home.