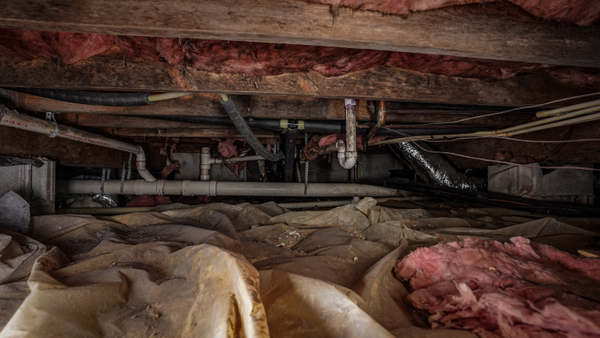 Crawl Space Problems? Learn the Do's and Don'ts
You know that dark, damp, gross area under your home? That's your home's crawl space. Most home owners choose not to hang out down there due to it being an unfinished space of your home. In many cases there's even exposed soil as the "floor."
Even if you have concrete flooring, you're not out of trouble yet. You might decide to ignore that spot of the house, however, the longer it's ignored the more damage it's doing to your home. Luckily, you don't have to panic because Innovative Basement Authority is sharing some do's and don'ts to achieve a healthy home crawl space and essentially a healthy home.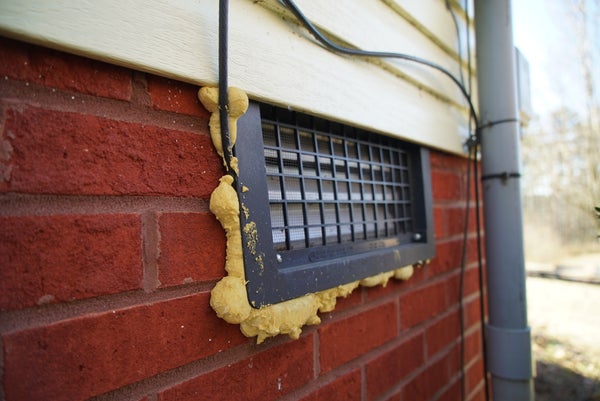 Don't: Vent your crawl space
Crawl space's air is cool year round. When hot air (summer) or cooler air (winter) enters the crawl space it creates a change in relative humidity, which then, causes condensation. That moisture under your home is causing mold to grow and wood to rot.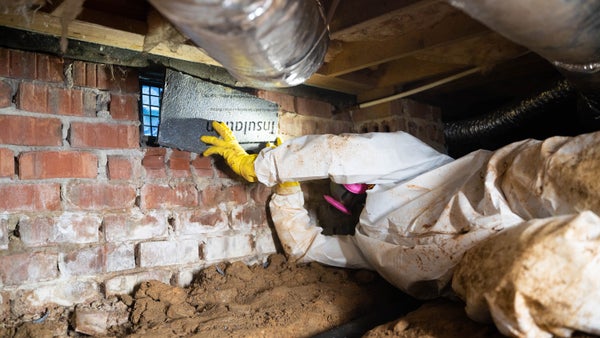 Do: Close up those vents
Innovative Basement Authority offers vent covers that seal up your crawl space vents permanently from the outside to keep out that unwanted air.
Don't: Keep the Dirt Floor
Not only can a dirt floor in your crawl space cause mold and fungi growth and rotting, it can also cause a large bill for repairs. The wood holding your home up could be rotting beneath you and unfortunately, risking the structural integrity of your home. Repairing a beam here and there may seem like the answer, but it only offers a temporary solution since you aren't addressing the root cause of the problem.
Do: Install a CrawlSeal®
CrawlSeal Crawl Space Encapsulation is the answer you've been waiting for. The installment works in four different steps.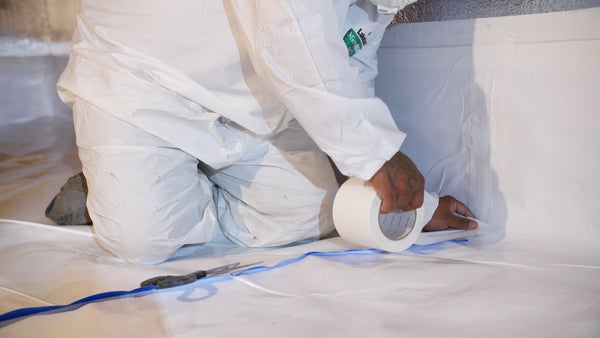 Step #1:
Fixing any plumbing water leakage or install interior drainage and a sump pump. With a clear presence of groundwater near your home, it is crucial to limit the risks of that water entering your home.
Step #2:
A thick plastic vapor barrier liner called CrawlSeal is installed on the floor, around posts, and occasionally on foundation walls. 20 mil thick Crawl Seal is flexible and tear and puncture resistant. Its material structure is made up to prevent mold growth and mildew.
Step #3:
Seal up the vents and other air sources. The vent covers are very important to a healthy crawl space, but extra caulking must be done as well.
Step #4:
Dehumidify, dehumidify, dehumidify. Keeping your crawl space's air dry is very important. Innovative Basement Authority have some of the best dehumidifying systems out there. The dehumidifiers we offer drain directly to the sump pump. This means no hassle for you and no worries about how high the groundwater level gets.
Don't: Wait any longer
Fixing your home's crawl space is an investment you can't afford not to make. Waiting leads to secondary problems, making the repair more costly.
Do: Call Innovative Basement Authority
Innovative Basement A experts ready to help you invest in a safe and healthy home. Protect your home by scheduling a free inspection with one of our experienced inspectors.