7 Ways to Protect Your Basement This Winter
Winter is coming, bringing with it snow and cold temperatures. Even though it may not rain as often, you should still be prepared to perform regular maintenance. Your basement is just as susceptible to water damage during the winter as it is during the spring or summer.
Not only is Innovative Basement Authority one of the nation's leading experts on basement winterization, but we're homeowners too. We serve thousands of homeowners just like you in Minnesota, North Dakota; South Dakota, and Eastern Montana every year. We know how winter weather affects your foundation, and we know the importance and value of getting professional basement waterproofing solutions installed in your home.
Why Your Basement Needs Protection from Winter Weather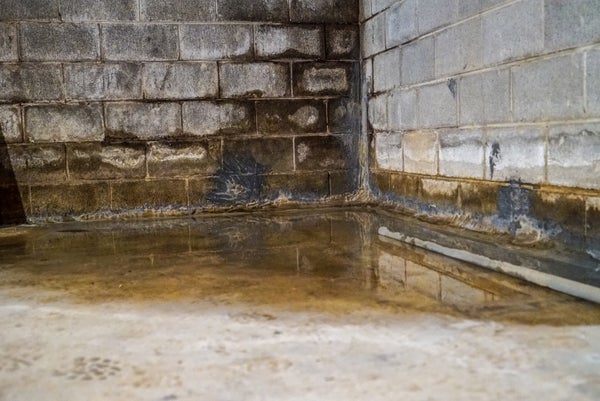 Although winter weather is often associated with snow and ice, it can also bring significant amounts of moisture. Frozen soil puts a lot of pressure (hydrostatic pressure to be exact, one of the biggest causes of basement leaks) on your foundation walls This moisture can quickly find its way into your basement, leading to a host of issues such as mold growth, water damage, and foundation problems.
By taking proactive steps to prepare your basement for winter, you can save yourself a lot of headache and expense in the long run. From insulating your basement to testing your sump pump and other waterproofing measures, there are many things you can do to ensure that your home stays dry and safe throughout the winter months.
1. Insulate Your Basement
Basement insulation is an essential part of winterizing your home. Insulation helps to regulate your home's temperature and prevent heat loss. It also helps to prevent moisture buildup in your basement, which can lead to mold growth and other issues.
There are a variety of insulation options available, including spray foam, fiberglass batts, and rigid foam boards. Consider consulting with a professional to determine the best insulation option for your basement.
2. Test Your Sump Pump and Other Waterproofing Measures
If you have already implemented waterproofing measures throughout your basement, congratulations! You have taken the first step in protecting your home from the worst of winter damage. However, having these protective measures in place does not mean you are entirely free from potential issues.
Before winter sets in, it is important to check your waterproofing measures on your own and have them inspected by a professional. This way, you can ensure that they are still in good condition and can withstand the moisture you can expect from a St. Cloud, MN winter.
2. Fix Any Leaking Doors or Windows
Maintaining a watertight home requires promptly repairing any broken seals. If you have a damaged door or window leading to your basement, it's best to work with local professionals to find the most effective way to seal the leak. This may involve installing a new door frame or repairing water damage that occurred during the summer.
In any case, addressing a leaking door or leaking basement windows as soon as possible will give you peace of mind, knowing that moisture won't be able to enter your home through that opening.
3. Clean Your Gutters Regularly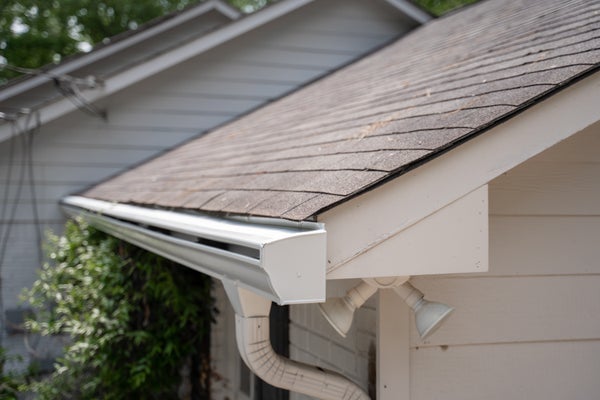 During the spring, summer, and fall, your gutters and downspouts can protect your home from water damage. However, in winter, it can be dangerous to leave these waterproofing measures exposed. Snow and ice can clog your gutters to the point where they become unusable and even fracture.
Cleaning gutters is essential for basement maintenance as it ensures that water can flow freely and prevents the buildup of ice dams. Ice dams can cause water damage in the basement, leading to mold growth, water damage, and foundation issues. Regularly cleaning gutters can prevent these problems and keep the basement dry and safe during the winter months.
Regularly monitor your downspouts and install gutter guards if necessary to prevent unwanted ice dams.
4. Maintain a Consistent Temperature Throughout Your Home
When it comes to ice dams, it's important to maintain a consistent temperature in your home. However, this can be challenging if there are any basement or foundation leaks that have not been addressed.
By ensuring that your home remains at a constant temperature, you can prevent the formation of ice dams on your roof. This, in turn, can reduce the number of ice dams you have to deal with and minimize the risk of unwanted ice flows down the side of your house and into your foundation. These ice flows can cause significant damage to your home's structural supports, so it's important to take preventative measures when possible.
5. Check Your Pipes for Leaks
Winter weather can cause pipes to freeze and potentially burst, causing significant water damage to your basement and home.
Before the worst of the cold weather sets in, it's important to check your pipes for leaks and ensure they are properly insulated. If you do find a leak, it's best to have it repaired by a professional as soon as possible.
6. Monitor Humidity Levels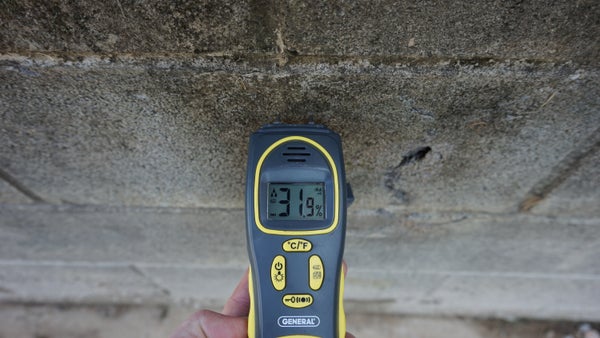 Monitoring the humidity levels in your basement is also important because excessive moisture can lead to mold and mildew growth, which can exacerbate existing basement leaks. As freezing soil puts pressure on your foundation, moisture can get in.
You might not notice basement humidity during the winter months, but afterwards, it will become much more noticeable. Getting a grasp on basement humidity before winter rolls around can catch the problem before it happens.
7. Call Innovative Basement Authority for More Professional Basement Waterproofing Measures
Investing in home waterproofing measures is always a good idea. Available solutions, such as interior drainage, sump pumps, dehumidifiers, vapor barriers, etc., can actively drive water away from your basement, foundation, or crawl space. This helps prevent winter leaks and subsequent spring damage.
Get a Free Inspection from Innovative Basement Authority Today!
You don't have to determine which home waterproofing measures are best for your home. Instead, you can contact professionals serving Minnesota, North Dakota, and beyond. Together, you can walk through your home and conduct a thorough inspection. This way, you'll be better prepared to repair any damage already done to your home and install the waterproofing measures that would work best during winter.
Call us today to get a free service quote and home assessment!