4 Benefits of Fixing Your Wet Basement
Repairing your wet basement goes beyond just addressing the visible signs of moisture. It is an investment in the overall health and longevity of your home. By taking action to fix a wet basement, you not only create a safer and healthier living environment for you and your family but also protect the structural integrity of your property.
Learn how basement waterproofing can benefit you and your family.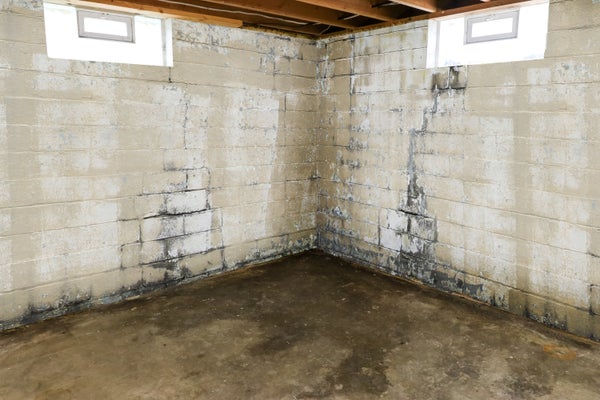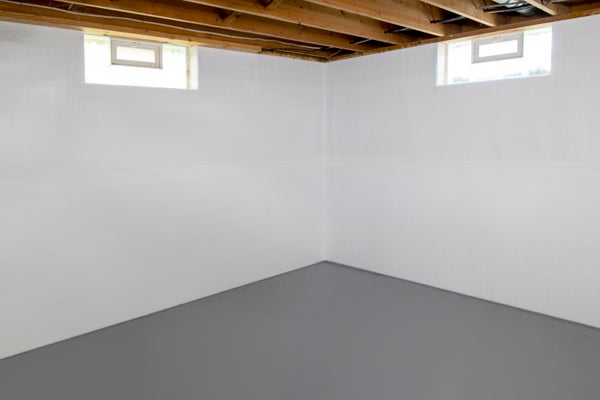 Here are the Top Benefits of a Dry Basement:
1. Better Health and Quality of Life
Mold loves damp and dark places like wet basements, so you also could be sharing your home with this toxin. More than half the air you breathe inside your home comes from areas like the basement underneath your main living space. Because of the stack effect – an airflow pattern inside a structure from bottom to top – whatever is in your basement also is circulating in the air through the rest of the house and affects you. So, if there are mold and dust mites in your basement, these culprits could be making your loved ones sick. Mold growth can lead to and worsen health conditions like asthma and allergies. Keep your family healthy by eliminating possible water intrusion and mold growth. Having a reliable dehumidifier also will help keep moisture and humidity in check and help improve the overall air quality in your home.
2. Protected Structural Integrity
A wet basement also could be a structurally unstable basement. Water could be finding its way inside through wall cracks and gaps, which also means the home's safety could be at risk. This is particularly true in block foundation walls. Water can easily saturate and seep through the porous material and find its way inside through any crack or gap. If water has nowhere to go, it starts building up inside the walls. Along with hydrostatic pressure, this results in an unsafe mess for your foundation walls and basement floor. Don't expose your loved ones to an environment that could cave in at any moment. When your basement is properly waterproofed, you are ensuring a longer lifetime for your home.
3. Improved Energy Efficiency
Below-grade areas like basements are naturally damp and cool, and those with leaking water tend to experience more of a decrease in temperature. This leads to the floors above the basement feeling cold, and it demands more running time for your furnace. And high humidity levels also cause the air conditioning to struggle and run more in warmer months. All of this can put a strain on your HVAC system, and constant operation can cause your energy bills to be very high. Quit wasting money on heating and cooling bills. Instead, invest in trusted waterproofing solutions that will save your home and your wallet in the long run.
4. Increased Real Estate Value
Many factors can impact the real estate/resale value of your house, but it's important for you to be aware of the condition of your home regardless. Homes with problems like wet basements can decrease property value. By having trusted waterproofing solutions installed, you're ensuring your home's health and value for today and tomorrow. This also shows potential buyers that you care about your home and the finer details. A clean, dry home is more attractive to home buyers as opposed to a house with leaks and mold.
Innovative Basement Solutions Uses Custom, Proven Solutions for A Dry Basement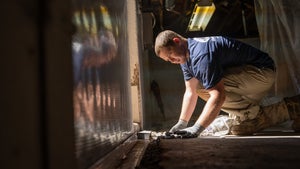 Because we are committed to you, and your family's health and safety, we only use the very best products that are tested and proven to protect your home and keep it dry. The solutions we install are manufactured right here in the United States, and they are designed to work together to provide complete basement protection and give you the most bang for your buck. Our basement consultants will work with you to design the best basement waterproofing system to uniquely fit for your home's repair needs.
Here are the solutions and how they work:
So, what's holding you back from having a dry, safe and healthy home? Now that you're armed with knowledge about the benefits of basement waterproofing and what can be done to fix it, why not let a trusted contractor protect your most valuable asset – your home? The expert team at Innovative Basement Authority is eager to help you create a safer and healthier living environment! Schedule your free inspection.